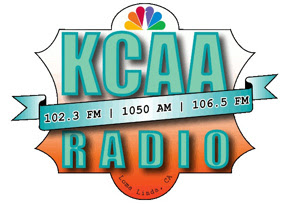 Veteran broadcaster, Erin Brinker, is launching a weekly radio show on NBC Radio News affiliate, KCAA. It will focus on Uplift San Bernardino's collective impact work. This hour-long broadcast will showcase efforts from all Uplift San Bernardino working and task groups including Housing Pipeline, Small Business Resources, Data and Research, Human Resources, and others. It will also feature guest discussions on topics that impact those who work and live in the city.
The show will launch on Tuesday, June 15th at 6:00 PM and will be heard at 1050 AM, 102.3 FM, and 106.5 FM or online at www.kcaaradio.com. Podcasts will also be available for streaming and downloads immediately after the broadcast airs.
If you would like your work featured on the show, please email Erin at erin.brinker@ma​kinghope.org.
Erin Brinker is the Director of Programs and Development at the Making Hope Happen Foundation. She joined KCAA Radio in 2009 as the co-host of The Morning Show and remained until its end in 2014. Two weeks later, she launched the drive-time On the Brink Morning Show as the anchor. That show is coming to an end on Friday, May 28th so Erin can focus on the work of the Making Hope Happen Foundation including the launching of the new show.