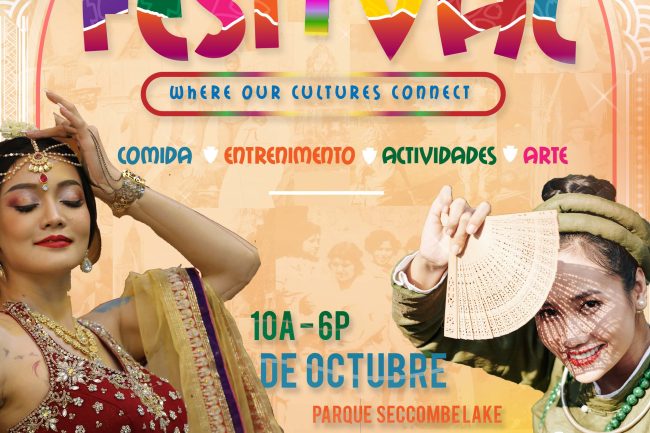 The City of San Bernardino Parks, Recreation and Community Services Department proudly presents its first annual San Bernardino Festival: Where our Cultures Connect. The festival will be hosted on Saturday, October 8, 2022 from 10 a.m. to 6 p.m. at Seccombe Lake Park located at 160 W. 5th Street, San Bernardino, CA 92415. Parking for this event will be located at the Carousel Mall, City Hall Parking Structure, and other nearby lots are to be announced.
This day of community fun is focused on connecting our city through its people, its culture, and its history. The festival is a celebration of the unique cultural make-up of the city of San Bernardino which will be honored through food, art, music, live demonstrations, and entertainment to embrace our city's amazing diversity, heritage, history, and culture
The Festival will feature multiple themed villages, all providing resources, activities, and learning opportunities for attendees of all ages to enjoy. These villages will include: Animal Village, Community Partners Village, Kids Village, Marketplace Village, Artists Village, Food Village, Cultural Exhibits and Demonstrations Village.
Attendees can appreciate delicious food, marketplace merchants, music, art, and fun exhibits. The Kids and Animal Villages will offer crafts, interactive activities, carnival-style games and a petting zoo. The festival is expected to have over 10,000 attendees to celebrate the inauguration of San Bernardino's Annual Festival. Make sure to stop by and visit our booth in the Community Partners Village and be part of this historic event to experience the rich culture that has made our city into what it is today!
To learn more about the this year's inaugural City of San Bernardino Festival, interested persons may click HERE or contact via phone at (909) 384-5233 or email at [email protected].